1. Israeli forces attack, injure school children in Hebron
HEBRON (Ma'an) — Israeli forces attacked young Palestinian students in the southern occupied West Bank city of Hebron, on Sunday, by firing tear-gas bombs and sound grenades towards them.
According to local sources, Israeli forces physically attacked several students on their way to school, as well as attempted to detain one of them, and fired tear-gas bombs towards parents who attempted to intervene.
Sources confirmed that Israeli forces also fired tear-gas bombs and sound grenades in the vicinity of the Tareq Bin Zayed School, in Hebron City, leading to a number of tear-gas suffocation cases among the students and school staff.
The Occupation attacks children
Injured students and staff received first aid on the scene.
Palestinian students are regularly harassed by Israeli forces and settlers in Hebron City.
Meanwhile, Israeli police forces had evacuated students and staff from the Ibrahimi Elementary School, also in Hebron City, shortly after a suspicious set of objects was found at the entrance of the school.
Israeli police forces sealed off the area and safely removed the suspicious objects, however, did not identify their origin.
Locals believe that the suspicious objects might have been placed at the entrance of the school by Israeli settlers.
Some 800 notoriously aggressive Israeli settlers now live under the protection of the Israeli military in the Old City of Hebron, surrounded by more than 30,000 Palestinians.
The UN documented 111 Israeli attacks on education in the West Bank affecting more than 19,000 children in the last four months of 2018.
The UN documentation identified the Israeli attacks as "Incidents of interference in schools by Israeli forces," which include "threats of demolition, clashes on the way to school between students and security forces, teachers stopped at checkpoints, and the violent actions of Israeli forces and settlers on some occasions."
UN officials said, "More than half of the verified incidents involved live ammunition, tear gas and stun grenades fired into or near schools by Israeli forces, impacting the delivery of education or injuring students."
2. Dozens of students suffocate as Israeli forces attack Urif school
NABLUS (Ma'an) — Dozens of Palestinian students suffered from severe tear-gas inhalation, on Sunday, after Israeli forces raided a high school in Urif village, south of the northern occupied West Bank district of Nablus.According to local sources, Israeli forces raided the high school and heavily fired tear-gas bombs towards the students, leading to dozens of students suffering from tear-gas inhalation.Sources confirmed that first aid was provided to the students immediately, however, several of them were transferred to a local medical center for treatment.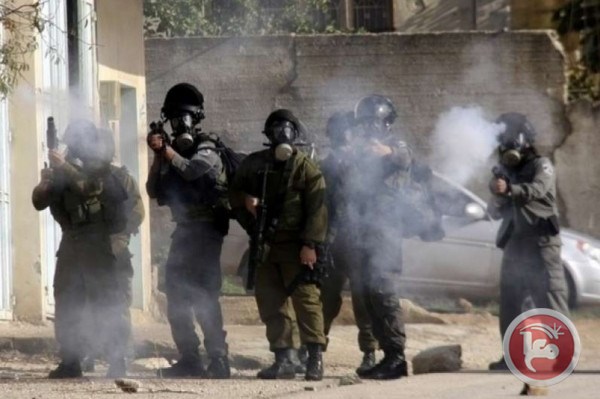 Sources added that the attack disrupted classes, as well as caused panic among the students. The Urif high school has been a target of a number of attacks carried out by both Israeli forces and settlers, forcing the staff to shut down the school eight times in the previous semester and six times in the current semester.
Watch the video:
Nablus students choked by teargas