The new book website Shepherd asked me for a list of what I thought were the best five books on Islam for a general audience.
The best books on Islam

By Juan R.I. Cole
Who am I?
My interest in Islam was kindled when I lived in Eritrea, East Africa as a teenager, and in my youth fell in love with the mystical Sufi tradition. I went on to live in the Muslim world for over a decade, making many dear friends whose kindness overwhelmed me. I studied the Qur'an in Cairo and explored various corners of Muslim civilization, including in India. I have taught Islam and Middle East History for nearly 40 years at the University of Michigan and devoted myself to writing several books and many essays on Islam. For geopolitical reasons, the subject often gets a bad rap these days, but it is an impressive religion that produced a beautiful, intricate civilization. I hope you enjoy these books about it.
---
I wrote…
Muhammad: Prophet of Peace Amid the Clash of Empires
By Juan R.I. Cole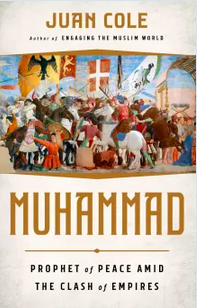 What is my book about?
The publisher blurb says,
"In this masterfully told account, preeminent Middle East expert Juan Cole takes us back to Islam's –and the Prophet Muhammad's — origin story. Many observers stereotype Islam and its scripture as inherently extreme or violent. Cole shows how Muhammad reacted against the unparalleled violence of his era. The eastern Roman Empire and the Sasanian Empire of Iran fought savagely throughout the Near East and Asia Minor. Muhammad envisioned an alternative movement, one firmly grounded in peace.
The religion Muhammad founded, Islam, spread widely during his lifetime, relying on soft power instead of military might, and sought armistices even when militarily attacked. Cole sheds light on this forgotten history, reminding us that in the Qur'an, the legacy of that spiritual message endures. A vibrant history that brings to life the fascinating and complex world of the Prophet, Muhammad is the story of how peace is the rule and not the exception for one of the world's most practiced religions."
When you buy a book we may earn a small commission.
The Books I Picked & Why
The Moor's Account
By Laila Lalami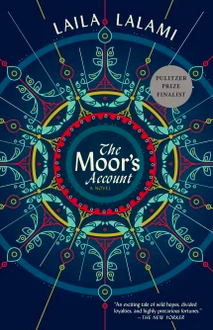 Why this book?
This fictional account of the first Muslim to set foot in the Americas, Mustafa al-Zamori (d. c. 1534), is based on and closely follows the Spanish primary sources. The author takes us into the subjective experiences of a Moroccan enslaved by conquistadors, who has to live among them and whose facility with languages quickly turns him into an asset in their dealings with Native Americans. This reminder that Islam is no newcomer to North America is a rollicking read that nevertheless brings us to meditate on profound issues in meaning and identity.
---
When you buy a book we may earn a small commission.
No god but God: The Origins, Evolution, and Future of Islam
By Reza Aslan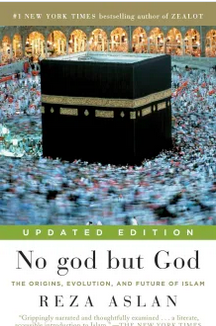 Why this book?
Aslan writes engagingly and urgently about Islamic history from a contemporary Muslim-American perspective. He grounds his account in academic scholarship but does not let it overshadow the excitement of the rise of a new world civilization. Aslan attends to the potential within Islam for democracy and for greater rights for women and rejects the bigotted "clash of civilizations" model that sees Muslims as always outsiders in Western society.
---
When you buy a book we may earn a small commission.
For the other titles I recommend, visit the original page at Shepherd.