The path to peace requires nonviolent action not just from Israelis and Palestinians, but also Americans, the media, aid organizations and others.
For Palestinians: Stop the killing of Israelis. Welcome Israelis as neighbors and recognize their history. Keep struggling for equal rights. Work to end apartheid with Israelis even if you don't fully agree on all politics. And for heaven's sake, choose our leaders through regular elections.
For Israelis: Stop killing Palestinians. End the siege of Gaza. Reverse the land grabs in the West Bank and Jerusalem, which breed hopelessness and outrage. End apartheid and stop seeking Jewish supremacy. Support a right of Palestinian return and reparations. Stop the pogroms and the threats to the Al Aqsa mosque.
For the international media: Cover this conflict the way you would have liked to have seen slave rebellions and or anti-colonial massacres covered in previous centuries. Stop using the word "terrorists" to describe actors on either side. Both are motivated by perceptions of security and historical identity and are not simply trying to create fear, i.e. "terror," in the other.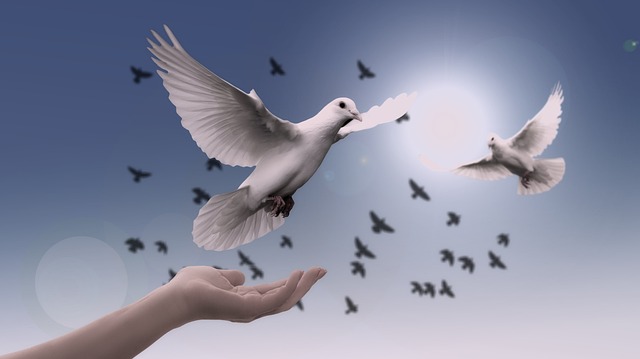 Image by Gerd Altmann from Pixabay
For Americans: There is no military solution. Stop supplying weapons. Let's support Israelis and Palestinians equally. Show a positive example by improving our treatment of Native Americans and ending the vestiges of our domestic racial apartheid.
For the international community: The two-state solution, unfortunately, is no longer an option. Support solutions that provide rights to all peoples in the region. Keeping Gaza as an open-air prison is criminal. Therefore, have it declared as such, by international and political bodies. Provide humanitarian aid and denounce apartheid. Work for justice and equality.
Humanitarian aid organizations: Urgent humanitarian action is needed, including the establishment of a humanitarian corridor both within and outside of Gaza, for the safe movement of people and the delivery of essential supplies.This includes opening Erez and Kerem Shalom/Abu Salem crossings to allow for the movement of people and goods and remove the ban on access to the sea.
Soldiers and armed actors: Don't cut another's life short. Don't cut your life short. Don't seek revenge. I applaud Israelis who are refusing military service to engage in a senseless attack on Gaza. Arms are for hugging, not for harming others. We can do this.